Volunteering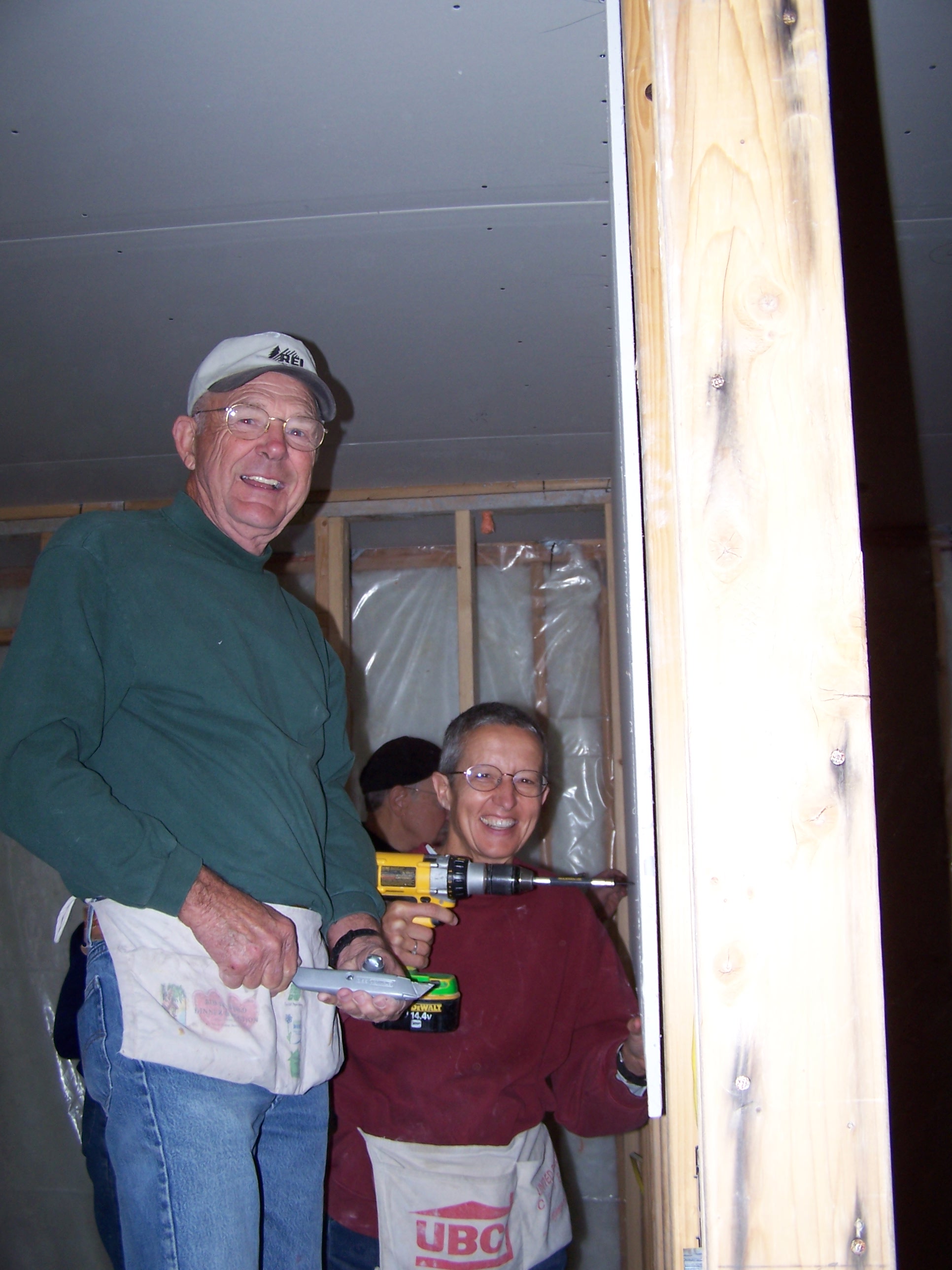 Volunteer participation is essential to the success of the Habitat organization. Helena Area Habitat for Humanity welcomes the efforts of all people and has a wide range of volunteer opportunities available. HAHFH provides opportunities for businesses, civic groups and churches to put together teams of volunteers to work on Habitat houses.
Helena Area Habitat for Humanity's (HAHFH) volunteer opportunities include working on the construction sites, in the ReStore® or at the administrative office. Volunteers can also serve on one of Habitat's committees.
Volunteer duties at the construction site include laying foundation, rough and finish carpentry, roofing, siding, dry wall hanging (including texture, tape & finishing), painting and landscaping.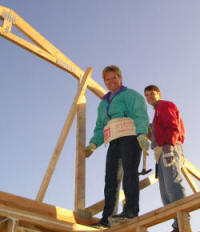 Volunteer opportunities at the ReStore® include stocking, inventory, cleaning, donation pickups and soliciting inventory. As part of HAHFH, the ReStore® offers bargain prices on a wide variety of building materials.
We can always use volunteers in the administrative office. Administrative needs include data entry, newsletter distribution, filing, recruiting volunteers and assistance with special events and fundraisers.
Volunteers also can assist HAHFH with its mission in our community by serving on one of our committees. The Resource and Development Committee holds special events throughout the year and works with organizations and churches in our area. The Family Support Committee chooses the partner families and supports them through the process of becoming homeowners. The Building Committee works within HAHFH to build homes with our partner families.
To volunteer please contact our Communications and Volunteer Coordinator Deb Williams at (406) 449-4663 Ext. 104 or email her at volunteer@helenahabitat.org.
Complete a volunteer registration form at http://volunteer.united-e-way.org/uwol-cc/volunteer/ or view Helena Area Habitat for Humanity's volunteer page at http://volunteer.united-e-way.org/uwol-cc/org/10301365468.html.
Thank you for visiting Helena Area Habitat for Humanity's Web site.